Sister Carole provides a warm welcome to Hutt St Centre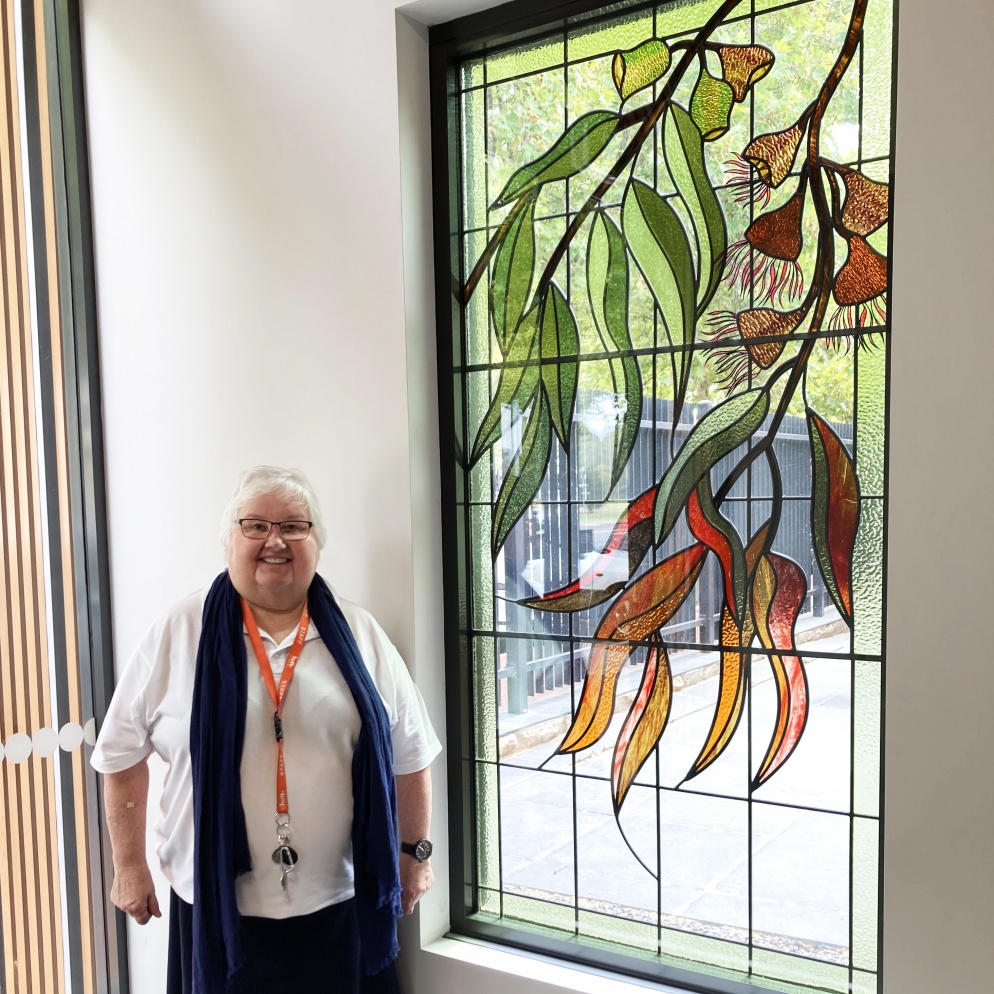 These beautiful stained-glass windows in our entrance foyer represent a special piece of Hutt St Centre's history.
The windows were designed by Sister Carole, a Daughter of Charity, Board Director, and the leader of our pastoral care program.
Sister Carole was inspired by the avenue of gum trees leading to Hutt Street through the southern Park Lands, where our founding Sisters provided support to people experiencing homelessness as far back as 1954.
"When you look at these magnificent trees, you see their beauty, their strength, and how they protect us from the elements," Sister Carole says.

"They provide a gathering place to rest and experience peace."
"The gum nuts represent Hutt St Centre, which holds the memories of many people who have been part of our journey – and offers the hope of a new beginning."
Thank you, Sister Carole, for providing this warm welcome for every person who walks through our doors in search of support.