I'm the happiest I've been for a long, long time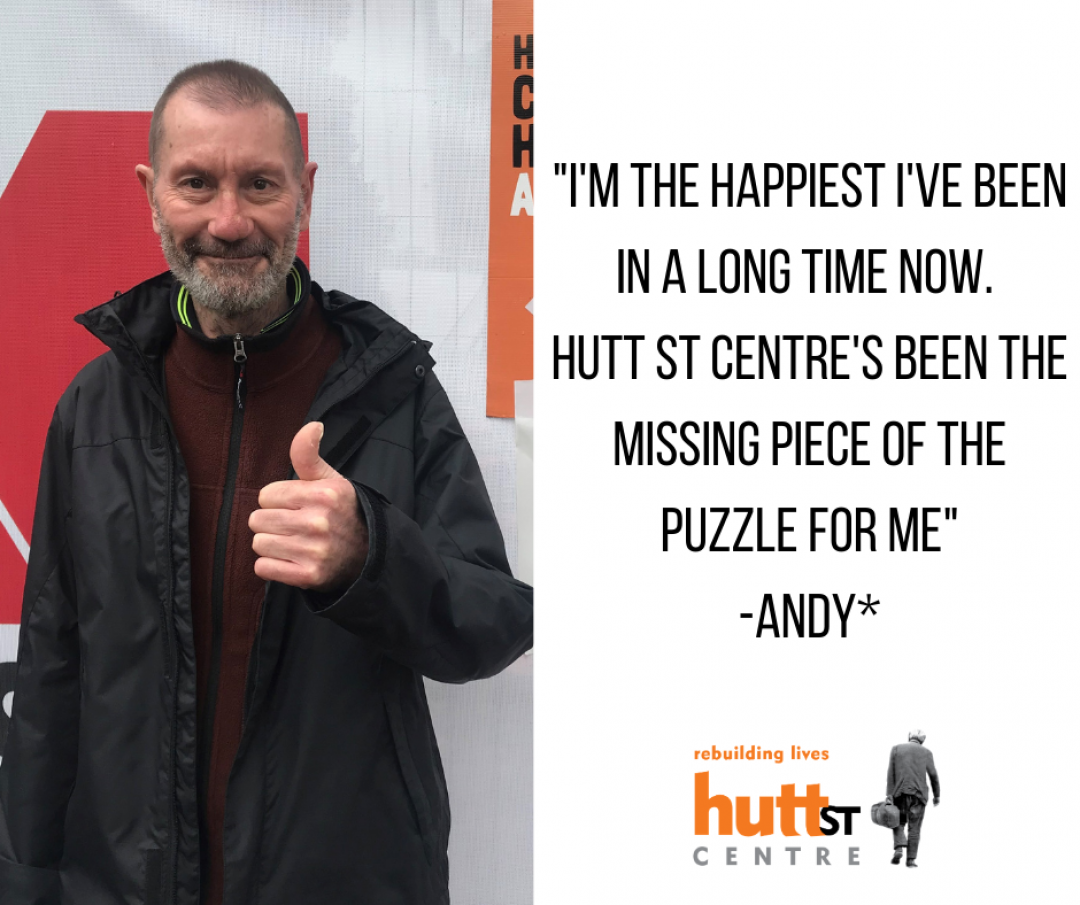 "I'm the happiest I've been for a long, long time now. Hutt St Centre's been a missing piece of the puzzle for me."
59 year old Andy* worked as a cleaner for most of his life and lived in a caravan. He felt isolated and like he didn't have much hope for his future. He was also unwell – he'd suffered from depression since childhood and felt like it had got progressively worse throughout his life, until he suffered a breakdown.
Andy had a number of hospital visits and upon discharge from one of these visits, he found he'd lost his caravan and had nowhere to live.He began staying in a men's shelter, but it wasn't the right environment for his mental health. Someone suggested he come to Hutt St Centre for help, so he did.
The Intake and Assessment Worker helped Andy get a room in a boarding house in the city, so he could have some social interaction and be closer to services such as Hutt St Centre for essential wellbeing services and case management support.
Since then, Andy has been able to stand on his own two feet again. He was referred on to Hutt St Centre's Aged City Living program, where he joined the Lifestyle and Health group, which helps the over 50's with staying active and engaged with their community.
Staff at Hutt St Centre check in on Andy regularly to ensure he's doing okay, and help him find ways to connect to the local community around him.
When asked what his life would be like without Hutt St Centre, Andy responded, "Terrible! A mess. This is a part of my therapy."