Extreme Heat - Code Red Activation from 25/2-2/3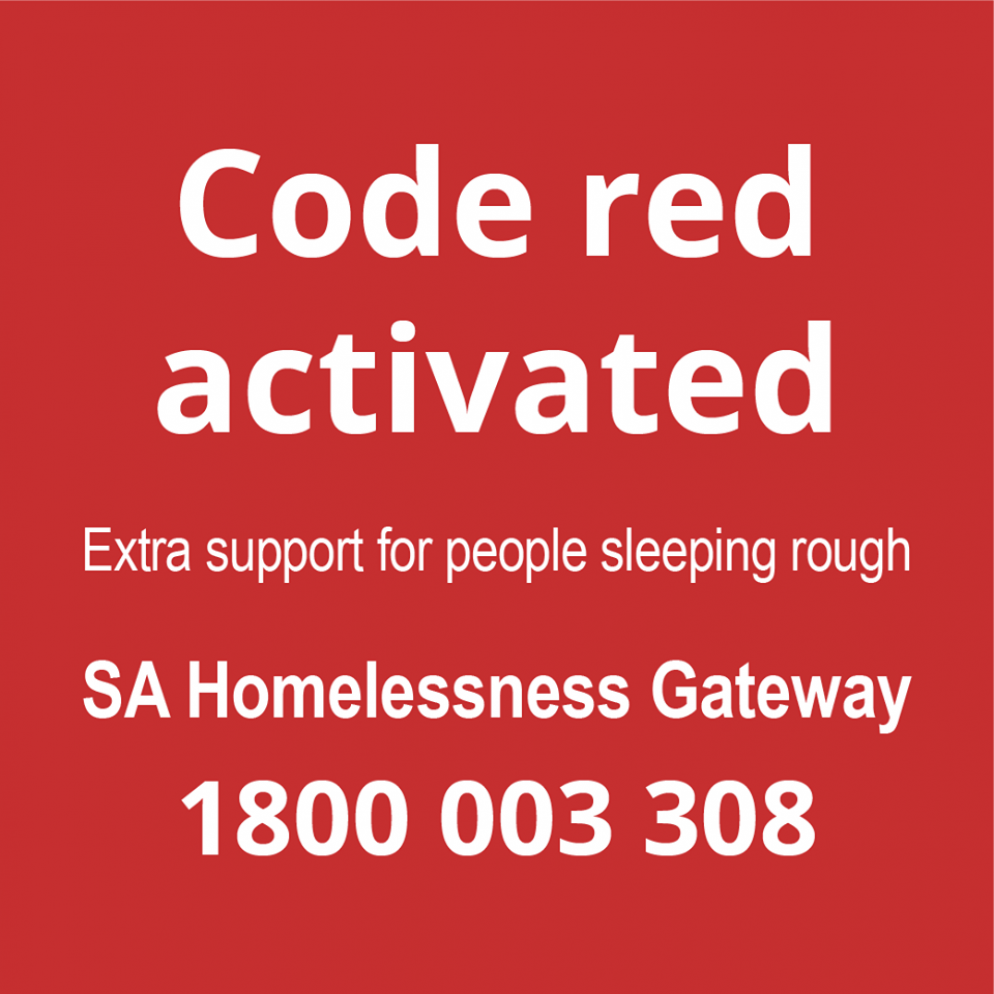 A State-wide Code Red Activation has been issued from Today Monday 25 February to Saturday 2 March.
In response, Hutt St Centre (258 Hutt Street) will extend opening hours to 7am to 5pm TODAY 25/2, TOMORROW 26/2, AND WEDNESDAY 27/2.
Please share this information with anyone who is seeking shelter from the heat.
The Homelessness Gateway Service will continue to operate 24 hours a day 7 days a week. Anyone who is rough sleeping is encouraged to contact the Homelessness Gateway on 1800 003 308.
Additional services will be operating as below:
Westcare (Baptist Care SA) 11/19 Millers Ct Adelaide, will extend their hours of operation Monday to Wednesday from 3pm – 7pm. Westcare will be open overnight on Thursday 28 February to Saturday 2 March (closing only for cleaning 7am – 9am).
Trace-A-Place (SYC) 135 Currie Street Adelaide, will extend their hours from 5pm to 7pm Monday 25 February to Friday 1 March.
Street to Home will be providing additional outreach services to people rough sleeping throughout this period.