Inspiring Achievers Awarded at Government House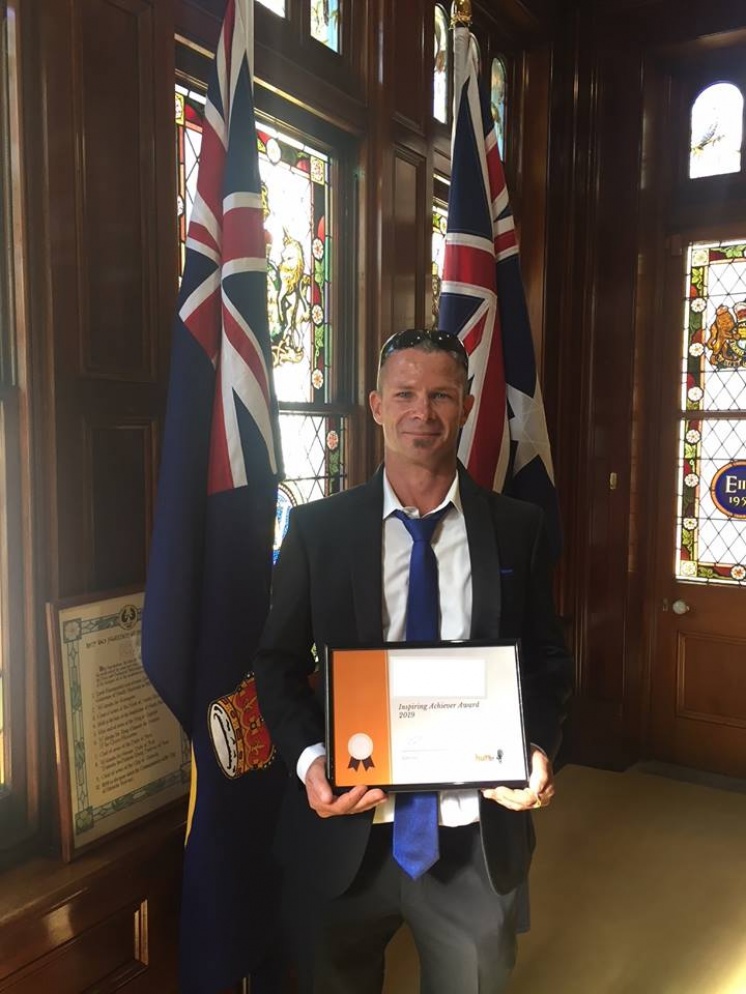 Every day we meet people who have faced significant challenges and hardships in life. Challenges well beyond what most of us can easily comprehend. But we also see people courageously face their struggles and take control of their lives.

On Tuesday evening we had the great pleasure of celebrating the accomplishments of some truly amazing people at our Inspiring Achievement Awards night. South Australian Governor, His Excellency the Honourable Hieu Van Le, and Mrs Lan Le, were wonderful hosts, and provided an evening of immense pride and joy for all.
"To say it was an incredibly moving night would be the understatement of the year. To see everyone dressed up to the nines was a sight to behold, as was the dignity, compassion and general care and support, which went both ways" – Ian Cox, Hutt St Centre CEO.

Award recipient Scott* (pictured) said "I can't believe how far I've come in the last year. I'm so proud, and you know what, I really love myself right now. I don't know if I could have said that a few years ago. It's thanks to Hutt St Centre's support that I've been able to turn my life around, and now I want to help other people who are going through what I went through".

The mood among many of the Award winners on the night and in the days following has been quite incredible. We are truly inspired by the incredible achievements of people who have faced extreme adversity in life, and have pushed through to create the best future for themselves.