Southside Crafty Elders weaving (radia) workshop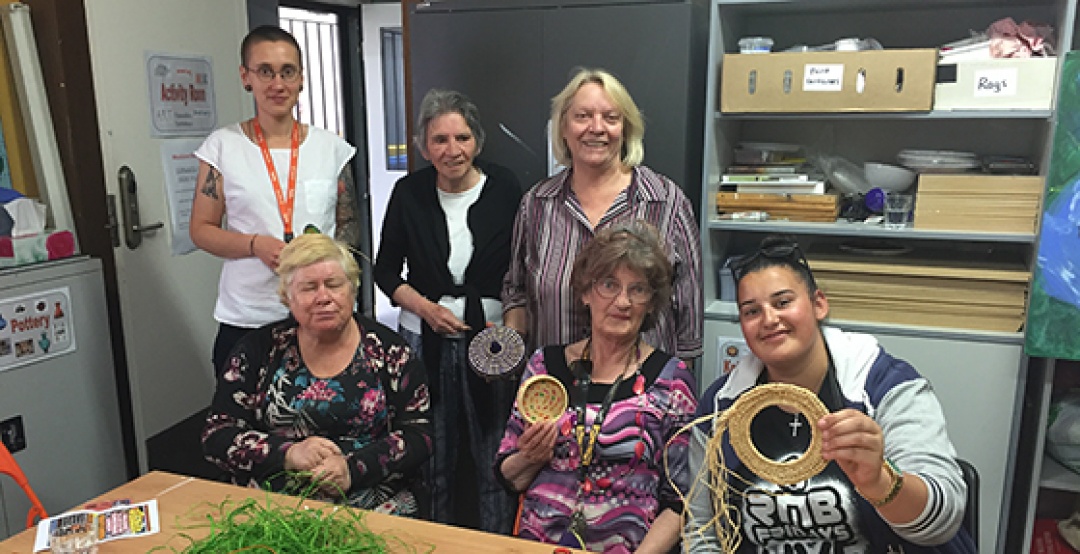 A group of incredible women, full of energy and the love of a good yarn paid us a visit in November. As an extension of our weekly Art Group we were lucky to have the Southside Crafty Elders host a raffia weaving workshop, with the support of City of Onkaparinga Council.

Kaurna Elders Auntie Sandy White and Marlene Trevorrow, with the assistance of Margaret Love and Tarsha Williams used traditional techniques to teach the Art Group, connecting over food and storytelling while weaving bags that participants could take home.

Sandy and Marlene run workshops at the Taikurrendi Centre with mostly young Aboriginal women to develop and pass down this practical art skill.

The women dream of one day turning the workshops into a social enterprise where young women will have the skills to make and sell the woven bags to the community for a profit.

We hope to have them back again soon!