Beans do the talking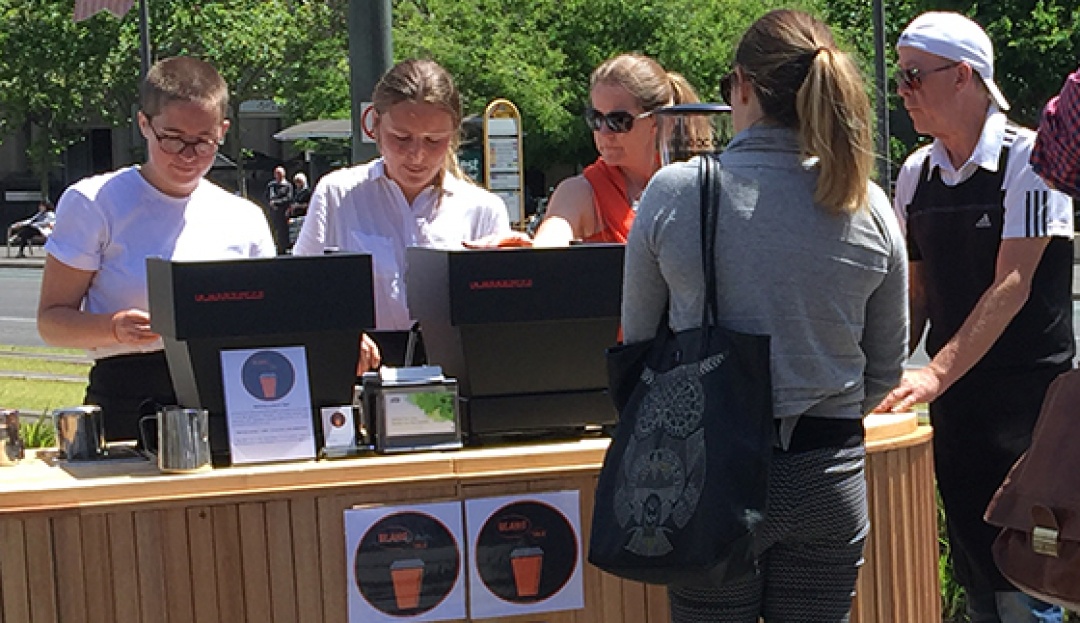 The Beans Talk coffee cart is off to a great start, with its first booking confirmed as the beans were roasting in preparation!

The cart's debut at the launch of the Carbon Neutral Adelaide Action Plan in Victoria Square saw the team with their hands full, brewing 98 coffees in just 74 minutes! One of the first to sip a Beans Talk coffee was Premier Jay Weatherill, who licked the froth off his lips with a satisfied smile.

Made possible by the Fund My Community public campaign, and so wonderfully supported by our community, Beans Talk provides work experience and registered training opportunities for our clients.

With support from 1:1 volunteer mentors participants will gain accredited hospitality training through Career Employment Group (CEG). What a transformational opportunity that will build confidence and skills for individuals and fast-track their readiness for work.

Simple idea, potentially big impact.

Beans Talk is available for bookings for private functions and community events during the week. For non-coffee drinkers, you will also find tea, chai and hot chocolate on the menu. Contact Oliviab@huttstcentre.org.au for more details.