CEO News - December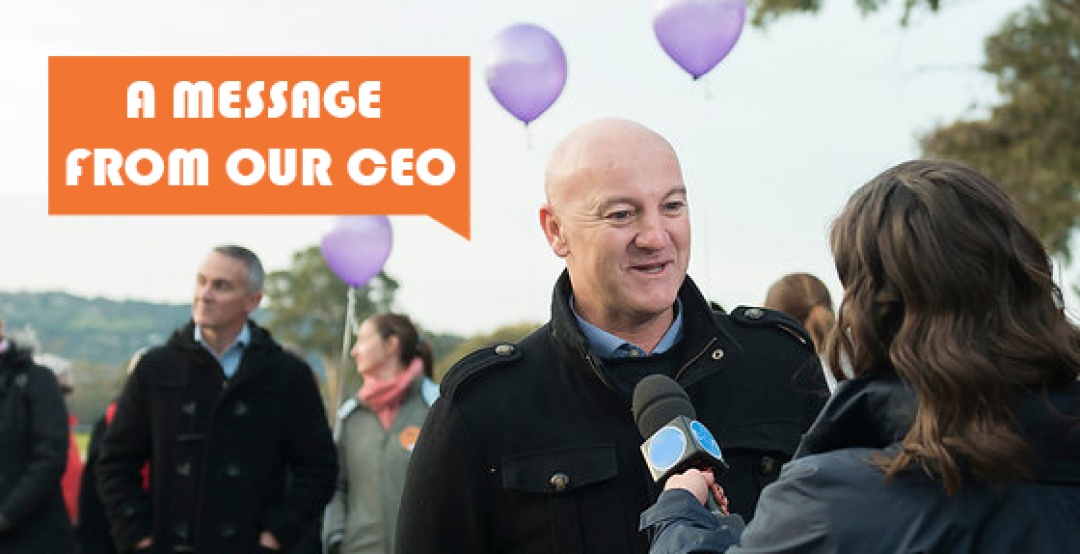 It has certainly been a memorable year with Hutt St Centre continuing to achieve incredible outcomes and hear inspiring stories of success from our clients every day.
Last month 18 clients found employment through our Pathways to Employment program, setting up for big concerts in town; Fleetwood Mac and ACDC. We also partnered with GOGO Events where some of
our women gained casual work.
Only 18 months ago we never dreamt of achieving this. Our flourishing employment and education program has now led to an opportunity for Hutt St Centre to pursue the first homelessness Social Impact Bond (SIB) in Australia. With this in place, we believe we can offer employment and housing to over 400 people over the next seven years.
It is a timely pursuit as we have seen a 28% increase in client assessments over the past month. We are also feeling the effects in our kitchen where Brenda and her loyal band of volunteers are now reparing around 130 lunches every day, way up from previous months.
I would like to thank all of our wonderful Hutt St Centre supporters for your ongoing generosity. We couldn't survive without you. Your support gives the people walking through our doors this Christmas the opportunity to be part of a strong and caring community.
Merry Christmas to all and we look forward to sharing more great stories and outcomes in the New Year.
Ian Cox, Chief Executive Officer.