Thank You For Giving The Greatest Gift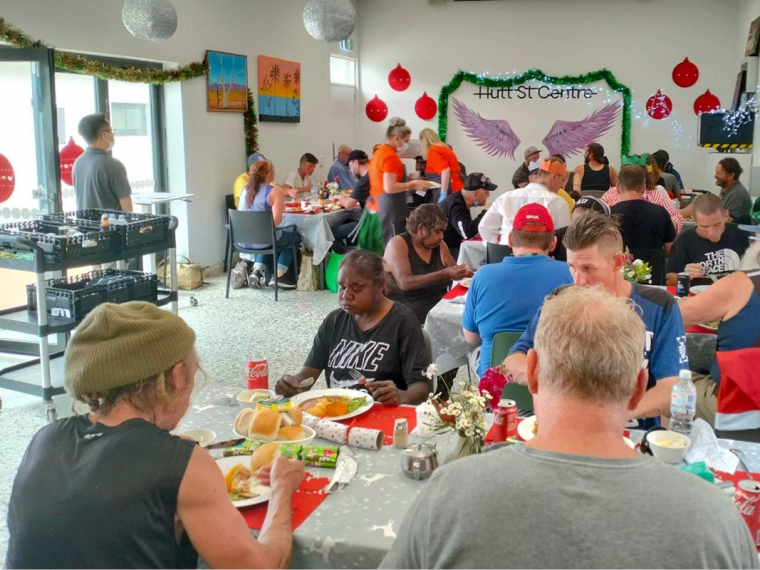 Thanks to your kindness, we're able to open our doors each Christmas Day to welcome people who may have nowhere else to go.
Last Christmas, we served a festive breakfast, followed by a traditional sit-down lunch with all the trimmings. Many of the people we welcomed weren't expecting to receive anything for Christmas so the best part was seeing the delight on people's faces when they unwrapped a gift just for them.
The service we provide on Christmas Day represents everything that makes Hutt St Centre's community so special – it's about people coming together to look after each other and share the sense of belonging we all deserve.
All of this is only possible thanks to wonderful supporters like you, who give generously all year – but especially over the festive season.
Thank you for bringing much-needed joy to people doing it tough.
Read More of The Word from the Street