A Family Reunited - With Thanks To You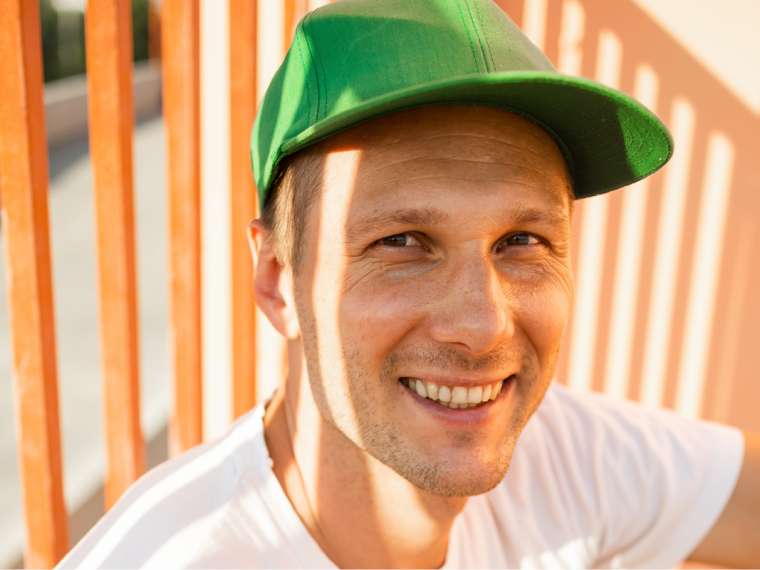 You might recall Christopher from our recent Christmas Appeal. After losing his job, home and family, he and his faithful dog Bucky spent two long years sleeping rough in Adelaide.
During this time, Christopher was the victim of several brutal attacks and was left battling PTSD as well as chronic health issues. But when he walked into Hutt St Centre for a hot meal and a shower, your kindness ensured he found the warm welcome and fresh start needed to rebuild his life.
Christopher's story of overcoming these challenges to reunite with his beloved daughters received an overwhelmingly positive response from generous supporters like you, and we're so grateful to every person who sent in a kind message of support for Christopher and his family.
We're happy to share that Christopher has continued his journey of recovery from addiction and settled into his beautiful new home, complete with a spare bedroom for his girls.
"My home is my pride and joy now – my daughters are even helping me plan a veggie garden in the backyard," he says.
"I've worked really hard to get back on my feet and, at last, I feel like I deserve it. I'm excited about the future. My career is back on track, I have a great new job, I've been travelling a bit, and I've even been on a few dates!"
Finally, Christopher says:
"Thank you to everyone who supports Hutt St. You'll never know the difference you've made in my family's life – and I'll never forget it."
Thank you for helping people like Christopher reunite with their families.
Read More of The Word from the Street