Angel for a Day
Do you know who provides the daily breakfasts and lunches for 200 homeless people a day at Hutt Street Centre? You do.
That's because we receive no government funding for food – that comes directly from our generous supporters. Since 2005, our Angel for a Day campaign has allowed supporters to donate the $350 we need each day to provide nutritious, delicious meals for our clients. As an Angel for a Day you can nominate your favoured day…a birthday, anniversary or remembrance or a random date that will become significant as you remember those less fortunate. We know that $350 is a lot for many individuals or families but when we come together with our families, neighbours, workmates or classmates, anything is possible.
With over 56, 000 meals served each year, we need and value your support.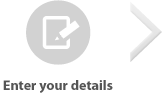 «
May 2013
»
Su
Mo
Tu
We
Th
Fr
Sa
28

Thank you to Angel Dan Lowe
Thank you to Angel Dan Lowe

29

Thank you to Angel Randall Bates

30

Thank you to Angel Marion Chiropractic Centre

1

Thank you to Angel J & M Bauer

2

Thank you to Angel Rotary Club of Adelaide South Inc

3

Thank you to Angel Mary Marshall

4

Thank you to Angel Lions Club of Norwood

5

Thank you to Angel Loreto College Year 9 blue

6

Thank you to Angel Susan Raphael

7

Thank you to Angel Simon O'Loughlin

8

Thank you to Angel Rob Comazzetto

9

Thank you to Angel Aquinas College

10

Thank you to Angel Trio Group Australia

11

Thank you to Angel Purdie Hider

12

Thank you to Angel In Memory of Cora-Ann Kobus

13

Thank you to Angel Hon Justice Vanstone

14

Thank you to Angel Tatachilla Lutheran College

15

Thank you to Angel Chris Schutze

16

Thank you to Angel Maptek

17

Thank you to Angel Ryan Van Der Veen

18

Thank you to Angel Elaine Nash

19

Thank you to Angel Purifiers Aust Pty Ltd

20

Thank you to Angel Sue Smithson

21

Thank you to Angel Nicole Rogers

22

Thank you to Angel Nicole Rogers

23

Thank you to Angel Coca-Cola Amatil

24

Thank you to Angel Rotary Club of Campbelltown

25

Thank you to Angel Troppo Architects

26

Thank you to Angel Purifiers Aust Pty Ltd

27

Thank you to Angel Calvary Health Care Adelaide Ltd

28

Thank you to Angel Geetha Sadagopan

29

Thank you to Angel Patrick Makinson

30

Thank you to Angel Purifiers Aust Pty Ltd

31

Thank you to Angel Mike Nolan Management Services

1

Thank you to Angel Penny Kleemann